What to Expect
Whether you're new to the area and looking for a church home, or if it's been a long time since you've attended church at all, we hope your first visit at Bible Baptist will be uplifting and encouraging!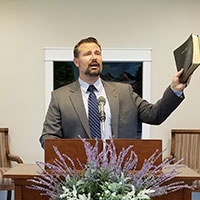 What Kind of Church is BBC
We are an independent Baptist church. While this means that we believe the basic Bible doctrines for which Baptists have historically stood, Baptist is our name by conviction and principle, not by affiliation. However, we make no apologies for being Baptist.
As Baptists, we believe--
The Bible is our sole authority for all matters of faith and practice.
The church should be autonomous or self-governing.
The believer does not need a priest other than Jesus Christ to come boldly to God.
Every Christian has equal access to God personally.
God's Word gives us two ordinances for the church—baptism and the Lord's table.
Each person is individually responsible for his decision to accept Christ.
The believer is eternally secure and cannot lose salvation.
We are an independent church which means we are not affiliated with any particular board or ruling body. Because of this we can support our own missionaries, select our own leaders, and support institutions that believe as we believe. In short, our church answers to the headship of Jesus Christ rather than a denominational body. We are a non-charismatic church which means we do not practice speaking in tongues, faith healing, sensationalism, or believe in extra-biblical revelation. While there are many people who prefer to worship this way, we choose to worship in ways that we feel to be consistent with God's Word and His plan for this church.
---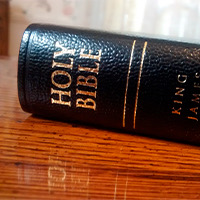 What Are the Services Like?
Every service is focused on the preaching and teaching of God's Word to build a spiritual foundation, encourage growth, and challenge you to a closer walk with Christ. We worship the Lord through traditional hymns and scripture songs. We take great joy in singing God's own words back to Him. As a congregation, we strive to honor God by singing music that aligns with the doctrinal truths from the Bible.
---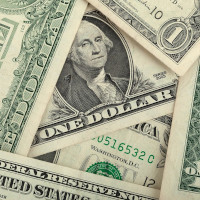 Will I Be Asked for Money?
During every service we receive an offering from our members, but we don't expect our guests to put anything in the offering plate. Our members regularly give tithes and offerings to finance the ministries of Bible Baptist. We truly want the service to be our gift to you and want you to feel no obligation to give anything.
---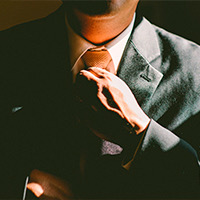 What Should I Wear
There is not a dress code at Bible Baptist Church for members or guests. Our ministry leaders and many of our church family dress in more traditional "Sunday" dress; however, our main goal is that you would feel welcome and comfortable on your visit here at Bible Baptist!
---
I hope the answers to these questions has set your mind at ease. If we have missed something, just send us an email or ask someone when you arrive. We invite you to come and experience the excitement at Bible Baptist Church. No matter where you are in your spiritual journey—this is the place for you. Bible Baptist is the place where friends are made, lives are changed, and families are strengthened.